The young GIANTS trio of Sophie Dwyer 19, Matisse Letherbarrow 19, and Tilly McDonell 21 have progressed through the Netball NSW pathway together, and tomorrow they'll all represent GIANTS Netball in the 2021 Suncorp Super Netball Grand Final.
While making a Grand Final is an amazing achievement, doing it together means something special to these three.
"It's not every day you get to say you're playing in the team of your dreams with your best mates," McDonell said.
"It's really special that Julie values the development of the (New South Wales) pathway and us young ones get a go at the elite level," Dwyer said.
Leading into the Major Semi-Final against the Swifts two weeks ago was a first for five young GIANTS players who had never played finals netball before; Sophie Dwyer, Tilly McDonnell, Matisse Letherbarrow, Amy Parmenter, and Maddy Hay.
Dwyer admits there were nerves among the group in that first final.
"I think it really showed in our start how nervous we were, I think we were very hesitant with giving the ball and our attack end wasn't working as well as we know it can," Dwyer said.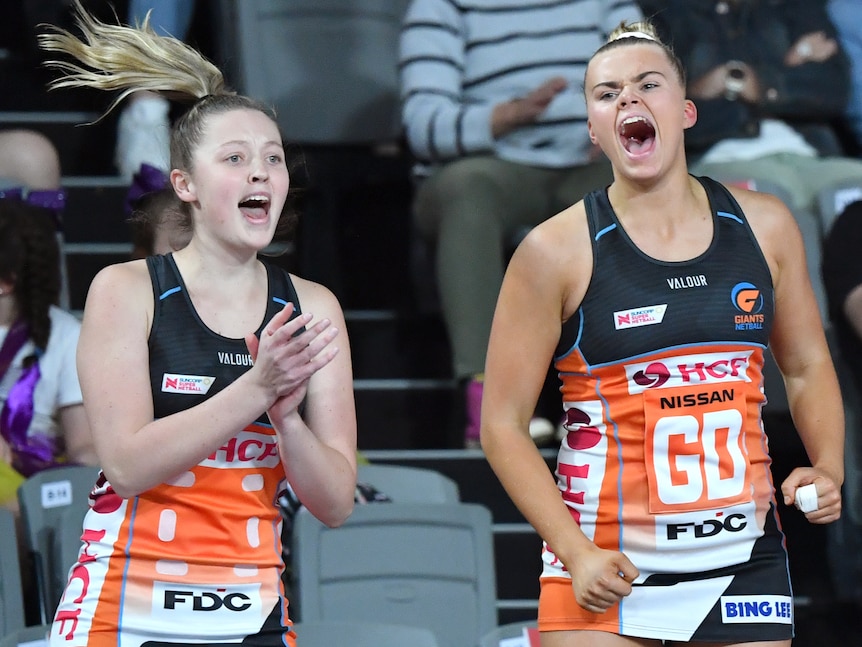 Once the nerves were out of the way, the GIANTS outscored the Swifts by five goals in the second half, going down by one goal.
Speaking on the disappointment after the Swifts loss, goaler Matisse Letherbarrow knew they had the ability to get the job done against the West Coast Fever.
"I felt like (that week) we were in such a bubble of what we can do, and what we can put out and it was just all about us."
"It made us feel like we all had each other's back 100% which was a really good feeling," Letherbarrow said.
While the Fever did score five super shots in the final quarter to mount an almighty comeback last week, the GIANTS had done the hard work early and lead by 13 goals late in the third quarter.
After the win over the West Coast Fever to qualify the GIANTS for their first Grand Final, it wasn't too long before it was back to business.
"We had the Sunday off for recovery and it was good we could all go to the beach and just chill out a bit and spend some chill time together.
 "After that, the new week rolled around again and we were back into it," McDonell said. 
Whatever the result of the Grand Final on Saturday, these three GIANTS deserve to celebrate their amazing season together.
Hopefully, it's the first of many for the trio.